Greene and Greene
The Legacy of Greene and Greene
Charles and Henry Greene were born in Cincinnati, Ohio in 1868 and 1870. Moving to St. Louis, Mo. as teenagers they attended Calvin Woodward's Manual Training School of Washington University. It was here they received their early training in tools, materials, and craftsmanship.
In 1888 they enrolled in Massachusetts Institute of Technology in Boston and completed a two year study of architecture. Following they apprenticed in several Boston firms.
In 1894 their parents moved to Pasedena, Ca. and the boys followed them shortly thereafter.
It was in California that their practiced blossomed and matured.
Focusing on residential design they integrated building design with the design of furniture and interior appointments.
During 1902-1910 they completed over 150 projects.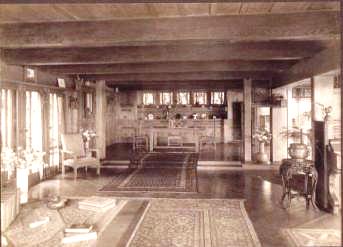 After 1911 their practice began to decline as the brothers interests diverged.
Henry continued until 1922 and then dissolved the practice. Both continued to design but independently and on a smaller scale than their prolific years.
Henry died in October, 1954 in Pasadena. Ca. and Charles died in June, 1957 in Carmel-by-the-Sea, Ca.

Their Work
Whenever one discusses craftsmanship you invariably discuss the Architectural Arts and Crafts movement.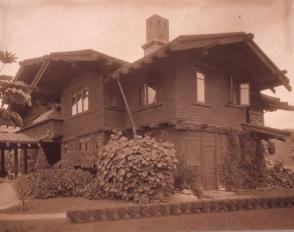 And when you discuss Arts and Crafts you are talking Greene and Greene. At first they designed Queen Annes and Colonial revival styles.
But early in the century they were exposed to Japanese architecture and gardens. As they interpreted and integrated this influence into American architecture their designs blossomed and their practice bloomed.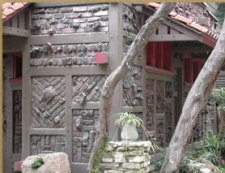 The Japanese influence of heavy structure led Greene & Greene to develop a highly refined timber style.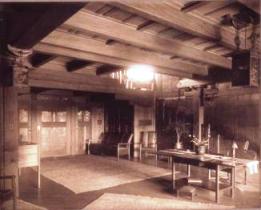 It was important that the structure and the materials be expressed both on the exterior and in the interior. This became the hallmark of their style as they used wide, heavily timbered, overhangs and developed extensive landscaped gardens and pools.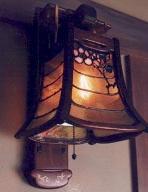 They also designed interiors, creating furniture, lighting, carpets, and stained glass for their clients. Their designs used smooth rounded edges, pegged joints, and inlay on cabinetry and furniture.
True to the Arts and Crafts movement the Greene's believed in creating a totally designed environment. The structure of the house, its joints and motifs, were repeated in appropriate scale in each piece of furniture, rug, light fixture, and accessory for the house.


Their work is included in decorative arts collections in museums in the United States and throughout Europe and is mimicked by designers, tradesman, and artists. Their influence was recognized by the American Institute of Architects in 1952 for contributing to a "new and native architecture".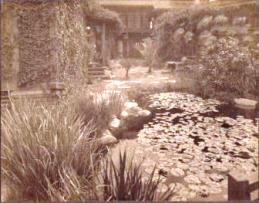 The Greene and Greene style is so respected that thousands of people tour their homes every year and the architectural, trade, exterior and interior design journals, and magazines are full of reproductions of their furniture and décor designs.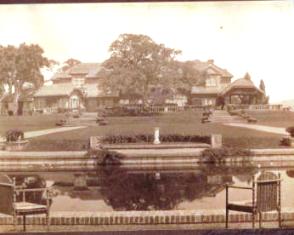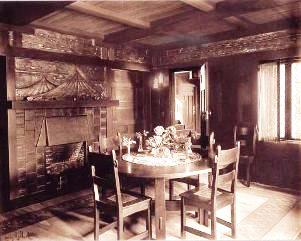 To Top of Page

From Greene and Greene to Arts and Crafts

to American Architecture