Is Fine woodworking a part of your home's design?
I've been a cabinetmaker, furniture maker, and a carpenter for just over thirty years.
I've installed windows in mobile homes and I've trimmed multi-million dollar homes with fine architectural moldings, and it has taken me near that amount of time to realize that carpentry and fine woodworking is not only my vocation but also my hobby.
Every job and its applications have taught me something and I would like to pass those something's along.

| | |
| --- | --- |
| So thank you for coming to the website and I hope you'll find the encouragement and help you need. | click to enlarge |

Do you love fine woodworking?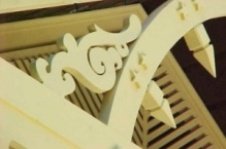 Do you have a passion to improve your home?

Do you have an interior to design… or re-design?

Is there an exterior that you want to design or re-design?

Are you a carpenter or woodworker and hope to find tips,techniques,inspiring designs?
Whatever the reason- if it has to do with building, design, décor, the interior or the exterior of a home, carpentry or woodworking….
I'm here to help and encourage you.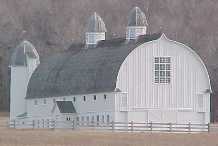 Although I may prefer different period styles, I hope we have a similar passion for homes. When I'm driving I'm always looking… Houses, businesses, farms, landscapes, outbuildings … I love it! Porches, doors, windows and entrances always intrigue me, but then so do the roof lines, gates, and gables. I believe architecture and its surrounding landscape is truly art. What we build or display says a lot about us and can inspire and encourage others as they drive by.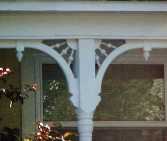 find us at http://www.maps.google.com/
History of American Architectural Period Styles
A Traverse City carpenter specializing in finish carpentry.
You may not live in a vintage home or have an architectural pedigree, but you can give your house history with Architectural Exterior trim.
A collection of my work in the CraftGallery.
Structural or non-structural Architectural Brackets can play a beautiful role in home decoration.
Some very interestingarchitecture
Forest Facts:Wood is the Winner!!
An architecturaldictionary of words and terms
The Golden Ration - the essence of design
Woodworking tips and building tips from 35 years of experience.
Gazebos - a vacation in your backyard.
For most of us Garden Gates hold a suggestion of sentiment because it is in its own way a symbol.
exterior lighting is an enhancement to the architectural statement of your home.
Fireplacemantels are the the final brush stroke of an artistic focal point.
Links to American achitecture
A listing of resources.
A blog for those who appreciate home, woodwork, and architecture. Visit the architectural dictionary and the other pages that will stimulate and encourage your interior and exterior design urges.
I'd welcome your suggestions.
Custom built wedding columns for sale
A page dedicated to art.
Geometry should be in the tool bag of the carpenter.
Valley Craft and Design is a builder of Victorian and other period gable end decorations.
Would you like to share your knowledge about fine woodworking? Great, find out how you can submit your story or tip here.